In its bid to help identify hospitals and collect information regarding various charges imposed by them on different medical procedures, the insurance regulator IRDA has started a process to provide unique identity numbers to hospitals.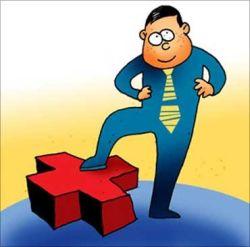 "We are working with national accreditation agencies to uniquely identify hospitals, which will involve giving them identity numbers that will be integrated with the pin code of the area and the name of hospitals.

"Once this process is over, the next step will be to see what are the charges these hospitals charge on patients for different treatments," Irda chairman TS Vijayan told reporters on the sidelines of an industry summit organised by industry lobby Indian Merchants Chamber.

He also said the regulator was collecting transactional data for health insurers, which will enable it to know how much is charged for a particular disease or a procedure by one hospital versus another.

Lack of data in the medical insurance segment has led to instances where hospitals have charged irrational amounts from patients with medical cover. Most of the time, the money charged for the same procedure in one hospital is different from another.

The insurance information bureau, which is under the administrative control of the regulator, is collecting and compiling the data
for assigning unique identity numbers to hospitals, Vijayan said.
Meanwhile, insurance information bureau head R Raghavan said the bureau has collected data from around 30,000 hospitals which would help streamline prices apart from curbing fraudulent billing.
General insurers have welcomed the move saying it will help in checking over pricing by hospitals.
"The biggest beneficiary of such a process will be customers, who can now know what is the charge for a particular treatment. It will also help create more transparency by checking frauds," chief executive of Tata AIG Kaushal K Mishra said.
Meanwhile, when asked about the approvals of products according to new Irda guidelines, Vijayan said product approvals as per the revised traditional product guidelines have done to a great extent and several insurers have started introducing compliant products.
Stressing on introduction of more combination products, Vijayan said these products should take care of individual customer needs.
He also pointed out that there should be some minimum earning for an agent to continue in business and take care of his livelihood, absence of which has prompted many agents to leave the profession.
Vijayan also noted that common service centres would help in increasing penetration of insurance in rural areas. Referring to queries sent by RBI to Irda regarding new banking licences, he said he has already replied to the RBI.