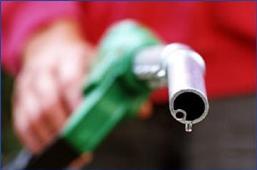 Indian Oil Corporation, the nation's largest oil firm today said it is planning to build a new 15 million tonne refinery in Gujarat as part of its plans to almost double its refining capacity.

IOC, at present, has seven refineries with a cumulative capacity of 54.2 million tonnes per annum capacity.

"We have a prespective plan to raise this capacity to 100 million tonnes by 2021-22," IOC director (Refineries) R K Ghosh said in New Delhi.

The company, which already has a 13.7 million tonnes refinery at Koyali in Gujarat, is planning another 15 million tonness unit in the state due to easy availability of land.

"We have commissioned Engineers India Ltd to do a configuration and location study," he said adding the study is likely to come-in by year-end
after which the company will commission a detailed feasibility report.
The refinery on the west coast is to come up by the 13th Five Year Plan.
He said IOC plans to expand its Koyali refinery to 18 million tonnes while also raising capacity of Mathura refinery to 11 million tonnes from current 8 million tonnes.
Also, Panipat unit is being considered for expansion to 18 or 21 million tonnes from current 15 million tonnes.
Its under construction 15 million tonne Paradip refinery in Orissa would be expanded to 20 million tonnes in future.
"Paradip refinery will be commissioned by next year end," he added.