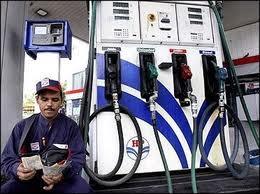 Indian Oil Corporation on Friday reported 82.5 per cent drop in net profit for the July- September quarter after the government did not compensate it fully for losses on diesel and cooking fuel sales.

Net profit for the second quarter of the 2013-14 fiscal fell to Rs 1,683.92 crore (Rs 16.83 billion), from Rs 9,611 crore (Rs 96.11 billion)
in the same period of last year.
IOC sales rose to Rs 109,859.49 crore (Rs 1,098.59 billion) in Q2 from Rs 105,791.29 crore (Rs 1,057.91 billion) in the same period of 2012-13 fiscal, the company said in a filing to the stock exchanges.