With outlook uncertain for a range of sectors, no one is quite sure of where to invest in stocks

Investors, scouring for potential stock winners on Dalal Street these days, are at their wits' end. Their dilemma is whether to go with the recent performers or buy into battered names. The choice is tricky because stocks which were out-performers in the past three years are trading at steep valuations, while the prospects of those available at throwaway prices remain shaky.

"Investors can choose their poison — money has been lost in bad stocks and money will be lost in good stocks if the current macro economic environment persists," said Sanjeev Prasad, executive director and head, Kotak Institutional Equities.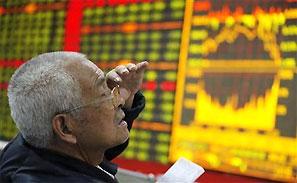 Sectors which have helped investors make money in the past one year include information technology, consumer goods and pharmaceuticals. Shares of metal, power, real estate and public sector companies have lost the most in the period, and even more severe in the past three years.

Investors opted for shares of consumer goods and pharma companies in the past three years because of a steadier earnings outlook and better debt positions, compared to most other sectors. However, the gains in these shares in the period have driven up valuations of most of these stocks, such as Hindustan Unilever and ITC, to the extent that some investors felt there was a 'bubble'.

Also, investors are now questioning whether the valuations are sustainable, with consumption showing signs of slowing. Analysts said these shares might be vulnerable to a sharp selloff by foreign institutional investors (FIIs), which have a sizable exposure to these companies. Though shares of pharma companies are comparatively under-owned by FIIs, investors feel there is little room for stock valuations to rise further.

Laggards: Is the worst over?

Fund managers are still not enthusiastic about buying shares of metal, power and real estate companies, despite lower valuations. This is because they feel the worst might not be over for these sectors.
They do not expect these shares to see a sharp fall but companies' earnings are expected to remain weak. "Weak earnings and slowing risk capital inflows will result in these stocks continuing to be underperformers in the next year or so," said a manager with a mutual fund owned by a European bank.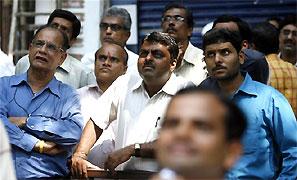 These stocks had outperformed the market earlier, when FIIs were less averse to riskier bets in emerging markets.

Nowadays, investors are also shunning the shares of banks, stifled by the Reserve Bank of India's recent moves to tighten liquidity.

Analysts are more pessimistic about the prospects of public sector lenders than of their private sector peers, due to their weaker asset quality.

What should investors do?

Most fund managers and analysts said they would advise against fresh buying in most sectors till the outcome of the general elections around May next year. This is because the dominant foreign investors will gauge India's prospects based on the political parties that form the new government.
But, diehard equity investors, who still believe there are enough opportunities to make money in stocks, could stick to shares of companies with steady cash flows and lower debt. Some shares of large public sector companies, which have declined of late because of the government's disinvestment plans, might be good purchases because of higher cash levels and regular dividends.

"Investors should focus on companies with good dividend yields because growth is an uncertainty," said S Naren, chief investment officer, ICICI Prudential Asset Management. He's also optimistic about the outlook for exporters, as the rupee's weakness against the dollar is expected to lift their earnings.