The Rs 540-crore (Rs 5.40 billion) initial public offering (IPO) of Credit Analysis and Research Ltd (CARE Ratings) attracted strong investor demand, with the issue getting subscribed 40 times on its final day. The issue generated demand worth about Rs 19,000 crore (Rs 190 billion).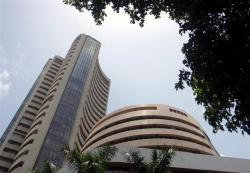 Meanwhile, Bharti Infratel's mega IPO, which opened on Tuesday, got off to a relatively sedate start, with investors bidding for about 15 per cent of the issue. Bankers said they expected subscriptions to pick up rapidly on the last two days of the issue.

Qualified institutional buyers (QIB) and the so-called wealthy investor category subscribed 46 times and 111 times, respectively, to the CARE IPO. The retail portion was subscribed six times by 6 pm. Investment bankers to the issue said uploading of retail investor applications would go beyond 8 pm.

"A lot of domestic institutional investors, many traditional foreign investors and sovereign wealth funds invested in this issue," said V Jayasankar, executive director and head of equity capital markets at Kotak Investment Banking, a lead manager to the issue.

The popularity of CARE's IPO was partly driven by the success stories of its peers, CRISIL and Icra, on the bourses. The public offerings of CRISIL in 1993 and ICRA in 2007, were also very well received at the time.

However, the huge subscription of the CARE offering means only one out of three small investors will get allotments.

According to sources, the issue has seen retail applications in excess of 300,000. By the Securities and Exchange Board of India's (Sebi) new allotment process, 126,000 investors will get allotments of 20 shares each. Also, high subscription in the QIB and HNI categories means investors will get only a fraction of what they had applied for.

Introduced recently by Sebi, the new allotment process for IPOs gives guaranteed allotment to all investors in the retail category, irrespective of the application amount.

However, if the number of applications exceeds the shares on offer, then the allotment is done on a lottery basis. Retail investors could apply in multiples of Rs 15,000 up to a maximum of Rs 195,000 in the CARE offering. However, the bulk of these had applied only with the minimum application amount of Rs 15,000, said sources.
SUBSCRIPTION FOR IPOS IN 2012
IPOs
Issue
size (Rs cr)
No. of times
subscribed
MCX India
663
54.00
Care Ratings**
540
41.00
NBCC
127
4.93
Speciality Restaurants
176
2.54
Tara Jewels
180
1.98
TBZ
200
1.15
PC Jeweller*
610
0.44
Bharti Infratel*
4,534
0.15
Note: *IPOs still open; **Provisional figure; IPOs of over Rs 100 crore considered
Source: NSE, BSE
"After a long time, we are seeing a good amount of traction in the primary market. Both the secondary as well as the primary markets are doing well, a sign of healthy investor confidence. We expect the market to scale new highs by March 2013," said Motilal Oswal, chairman, Motilal Oswal Financial Services.

Investment bankers believe the CARE offering's success will have a rub-off effect on Bharti Infratel's IPO, second largest after the Coal India issue in 2010, and the share sale by PC Jeweller, the other open IPO. The PC Jeweller issue was subscribed 44 per cent on the penultimate day.

"The success of the CARE and Tara Jewel offerings is the harbinger of good sentiment in the IPO market. That issues like CARE, PC Jeweller and Bharti Infratel were priced when the Sensex was at 17,000 and on Tuesday the Sensex is over 19,000 has also attracted a lot of investors to these issues," said an investment banker involved in one of the offerings, who didn't wish to be named.