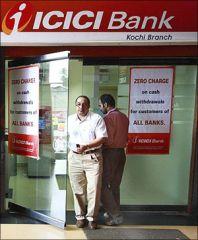 ICICI Bank, the country's largest in the private sector, in a move to take ahead a financial inclusion strategy, plans to add another 1.5 million bank accounts this financial year, Rajiv Sabharwal (below left), executive director, tells Nupur Anand. Excerpts:

The government has announced an ambitious financial inclusion drive. What are the strategies of ICICI Bank to reach the unbanked, apart from opening branches?

Branches cannot make us reach every village. So, we use business correspondents (BCs) in a big way.
We have 8,000 customer service points which are serviced by BCs.
We cover 15,500 villages and have 18.5 million basic savings bank deposit accounts.
To reach more people, we have also tied up with telecom providers such as Vodafone and Aircel. They have a good reach and if we can leverage on this, that can also help expand the network.

We have also opened 'Branch on wheels', basically a vehicle on which we have created a whole branch.
It travels every day to about four villages, at a specified time.
We have also introduced Tab banking for our rural consumers, which allows us to crack the time taken to give a the loan -- the tab allows you to capture information using photographs and transmit it immediately.
It reduces the burden of collecting documents, as well as the speed of decision making

So, it's been a wide reach which has helped us to not only open accounts but also give loans to over two million farmers and over a million small group entities. Over the past 12-18 months, we have also done over five million domestic migrant remittances.
What are the specific plans for this financial year on this issue?

We clearly need to leverage a lot of the infrastructure we added last year and increase penetration using that. We are also working on integrating our financial inclusion with the government-announced Jan Dhan Yojana.
We are looking to increase the number of financial inclusion accounts to close to 20 million by the year-end.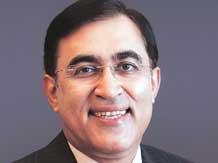 Of your 18.5 mn basic bank accounts, how many are active?

Close to about 30 per cent of the accounts would be active.
We have realised that it takes 18 months to two years to activise these because the state government also has to digitise the records announced as open -- for the money to move in, the data should electronically go from state government to the banking system.
So, there is always a lag between the opening of account and the account becoming active.

Is the opening of these basic bank accounts commercially viable if most of these are not active?

If you don't open an account, you will never have a transaction.
This is a chicken and egg situation; you have to start somewhere.
These financial inclusion accounts will become viable with the money which the government has moved to the citizen.
Once that happens and followed by the fact that once the habit gets created, the market can start extending loans.

What proportion of ICICI Bank branches are in semi-urban and rural areas?

About 52 per cent. In the last financial year, 75 per cent of the branches we opened were in these areas. We today have 317 branches in hitherto unbanked villages.