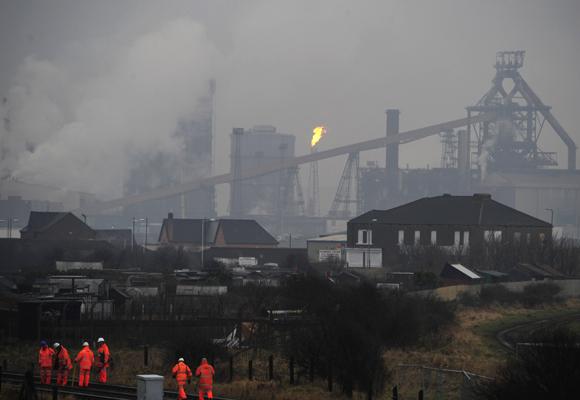 Over a century old Tata Steel will begin steel production outside Jamshedpur by the end of the current financial year. Eight months ago, T V Narendran (below left), 49, was entrusted with the task of preparing the company for this, as its youngest managing director. In an interview to Abhineet Kumar, he talks about the challenges in meeting growth expectations and concerns investors have. Excerpts:
Phase I of the Kalinganagar steel plant will be ready by the end of this financial year. When will you start the second phase?
We will go back to our board in the next few months to take formal approval for phase two.
Some of the preparatory work has already started, a lot of things that you do in phase one will naturally prepare us for phase two.
The most critical element in phase two is the cold rolling mill.
That is the new facility which is not there today.
Setting it up will typically take three years, because of equipment supply and commissioning. So let's say, phase two can be completed by 2017-18.
Can the market absorb so much capacity given the downturn in the economy?
India will continue to grow and we are not going to stop at 16 million tonnes after completion of phase two at Kalinganagar.
Our ambition is to keep adding a million tonnes every year as long as we believe that India will grow.
The steel ministry is looking at about 200 million tonnes of steel in the next 10 years, which is fair.
If the Indian economy has to grow between six and eight per cent, we need that kind of capacity addition.
We need to add 1.2-1.3 million tonnes a year only to keep our market position intact. That is the kind of goal we should be ready for.
Your consolidated debt is already over Rs 68,000 crore (Rs 680 billion), with the debt-equity ratio being close to 2. Aren't you concerned?
I believe India will struggle to build capacity fast enough to meet demand. If you assume that India is going to grow less than five per cent, frankly there is no opportunity.
But if all of us believe that growing at less than five per cent was an aberration and we will come back to what we deserve to grow at, then there will be a struggle in the medium to long term for higher capacity.
Also if the conditions are such that investing in the industry is not attractive, you are not going to have too many people queuing and the existing players will struggle to service debt.
So, it is a chicken-and-egg situation.
Debt is in some sense a necessary byproduct of growth. It is an issue we need to be concerned about, but not be obsessed about.
The larger issue to me is how as an organisation we are building the capability for growth.
The Modi government is trying to revive the Mines and Minerals (development and regulation) Bill, which will usher in competitive bidding for iron ore mines. Does that worry you?
It is not just a problem for steel makers.
There is no other country in the world which has raw materials and a market like India. Still India is an exporter of iron ore and an importer of steel.
This is when you are consuming over 80 million tonnes of steel. And, we have manufacturing only as 15 per cent of our economy.
Our capital cost is a big disadvantage, so you cannot compete with other countries. The cost of raw material is critical. I believe the government will look at it and understand it.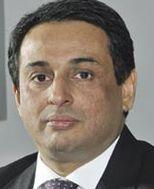 You restarted mining operations in Odisha after a renewal of mining leases. Do you think you can mine enough for your upcoming facilities in the state?
This is the conversation we usually have with the Odisha government--what is sufficient and what is not. In this kind of business you cannot just switch on and off. Developing a mine takes 10 years.
If the government believes in giving iron ore for value addition then they should give it to us, it is our business. If they do not give us raw material, we don't become competitive; then why will we expand?
And, it is a huge numbers games as very few industries require so much capital.
We made this representation to the government also because India is one of the freest places in terms of import. Very few countries allow import this way and we are fine.
We have to be competitive. But there are countries where the interest cost is close to zero.
And this is a capital intensive industry. So there is a huge disadvantage that we start with.
And then if we have to get a return on high-cost capital, I can promise without raw material it is going to be very difficult.