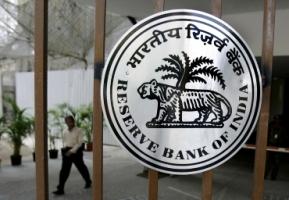 Prime Minister's key economic advisor C Rangarajan said on Tuesday Reserve Bank of India will have more space to ease interest rates once the stability is restored in the forex market.

He said the main task before Raghuram Rajan, who takes over as the new Governor of the Reserve Bank on Thursday, will be to improve the price situation, stimulate growth and ensure financial stability.

"The RBI policy review is in another 2-3 weeks.

"We will have to see what happens to the pressure on rupee. The RBI will have a greater space if rupee gets stabilised in this period," Rangarajan, Chairman of the Prime Minister's Economic Advisory Council, said on the sidelines of a function in New Delhi.

With the return of stability in the forex market, "it would be possible for monetary policy to adopt a different stance, an easier stance", he said.

Since end-May there has been volatility in the foreign exchange market.

The rupee has declined by over 20
per cent on account of global and domestic factors including sharp rise in the current account deficit.
The rupee, which has weakened against several currencies, today closed at 67.63 against the US dollar, down 163 paise or 2.47 per cent.
Rangarajan, a former RBI Governor, also underlined the need for restoring stability in the different spheres of economy.
"We need to bring about price stability, stability in foreign exchange market and stability in fiscal system. "We have deviated from it in the last few years," he said.
Reposing faith in the government's resolve to contain CAD at $70 billion in current fiscal, Rangarajan said it was possible to achieve the target with some adjustment in gold, oil and coal imports.
CAD, which reflects the difference between outflow and inflow of foreign exchange, touched a record high of $88.2 billion in last fiscal.
"In short term we have to ensure capital flows are adequate (to finance CAD) and in medium term we need to bring down the CAD," the PMEAC chief said.