Ahead of RBI policy meet, India Ratings said an interest rate hike of 0.50 per cent in the remaining part of the fiscal will throw the BSE 500 companies into a quandary as they can ill-afford any higher debt servicing.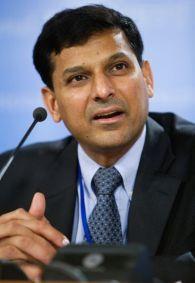 The central bank will on Wednesday hold its mid-quarter review of the monetary policy, where it is widely expected to hike key interest rates.

"An interest rate increase of over 50 bps in the remaining part of the current fiscal may increase the number of stressed BSE 500 corporates to 13.1 per cent from the current 9.5 per cent.

"Also, stressed debt may increase to 16.5 per cent of total balance sheet debt of these companies from 10.9 per cent which could unleash a second wave of restructuring and non-performing assets," India Ratings said in a report.

The assessment is based on an analysis of September quarter results that suggest Ebitda and FFO (funds from operations) margin deteriorated at a much slower rate than what was observed from FY 2011 to FY 2013
as these companies are already struggling with historically high leverage levels.
The number of corporates with a coverage ratio of 1.2 times or below rose marginally to 16.6 per cent in the second half of FY 2014 from 15.3 per cent in FY 2013, the report said.
The proportion of companies in higher stress baskets with a coverage ratio of below 1 time improved to 11.4 per cent in H2 from 12.2 per cent in FY 2013.
According to the report, the sharp spike seen in these extreme stress baskets between FY 2011 (7.6 per cent) and FY 2013 (12.9 per cent) is for the first time showing signs of tentative moderation.
On inflation, the report said "the likelihood of any moderation in inflation is low in the run-up to the upcoming elections. Any deterioration in real interest rate may be countered by propping up policy rates and hoping that monetary transmission raises the systemic lending rate.