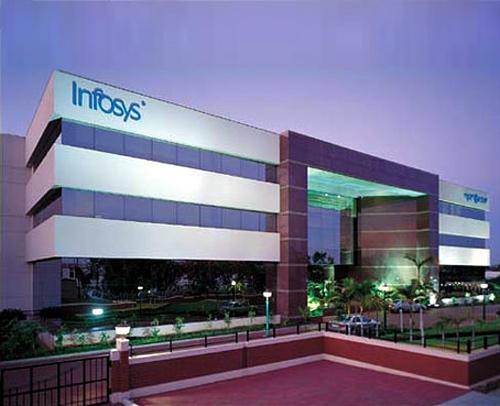 Just before Infosys announces its quarterly earnings, the investor community is abuzz with hopes the information technology (IT) giant might reward shareholders.
Owing to the strong cash pile the Bangalore-based company has been sitting on, the market is abuzz with talk it might announce a special dividend or a share buyback. As on June 30, Infosys held cash and cash equivalents of about Rs 24,078 crore.
"Given Infosys will cross the landmark of $2 billion in quarterly revenues in the second quarter, we think the company could announce a special dividend in addition to the interim dividend (we factor in Rs 18, which is up 20 per cent year-on-year) that it normally announces," Vishal Agarwal, equity analyst at brokerage house Jefferies, said in a report.
The Bangalore-based company had posted a revenue of $1,991 million (Rs 11,267 crore) for the quarter ended June. Experts are hopeful the company would post strong growth for the September quarter, aided by the rupee's depreciation, a rise in demand and improved macroeconomic conditions in the US and the UK. The last time Infosys had announced a special dividend was during the announcement of its annual results for 2011-12. While rumours of a share buyback by Infosys had surfaced several times, senior company officials had brushed these aside.
"In the company's conversations with the analyst community, noise for a special dividend has been much louder than that for a buyback. Over the past year and a half, hopes for a special dividend have risen a lot," said a Mumbai-based analyst with a domestic brokerage.
"While a buyback looks more like a rumour, there is logic behind expectations of a special dividend." Experts believe Infosys might not look at a buyback at the current juncture, considering its stock has risen through the past few weeks on signs of a revival in demand.