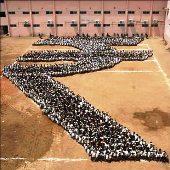 The Reserve Bank of India expects headline inflation to ease from the fourth quarter of this financial year, its governor, D Subbarao, said.

"Inflation is still high.

It has come down from its peak but at 7.5 per cent it is still high.

"We are expecting that inflation will trend down from the fourth quarter of the financial year, starting January," Subbarao told reporters after the central bank's board meeting here on Thursday.

"As we go into our mid-quarter policy on December 18 and our quarterly policy on January 29, we will take into account the growth-inflation trajectory and calibrate our monetary policy accordingly," he added.

The central bank has projected 7.5 per cent inflation
for March end.
In the October review of monetary policy, Subbarao said there was a 'reasonable likelihood' of it easing in the January-March quarter.
India's headline inflation has remained stubbornly high, forcing the banking regulator to keep its policy rate unchanged since April.
It had raised the interest rate 13 times between March 2010 and October 2011, RBI reduced the repo rate by 50 bps in April this year.
However, with economic growth slowing, pressure on RBI to cut rates has mounted in recent months, from the government as well as industry bodies.
Wholesale price index-based inflation stood at 7.45 per cent in October 2012, against 9.87 per cent in the corresponding month of the previous year.
The annual rate of inflation was 7.81 per cent in September.