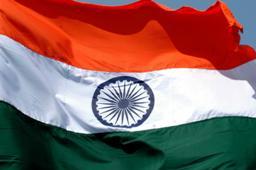 India's holding of US government debt securities has declined for the second consecutive month, even many other countries including China, Japan [ Images ], Brazil [ Images ] and Russia [ Images ] hiked their exposure to American treasury bonds.

As per the latest data released by the US Department of Treasury, India's [ Images ] holding of treasury securities stood at $58.9 billion (over Rs 3,20,000 crore) at the end of October 2012 -- marking the second straight month of decline after an uptrend for seven continuous months.

However, the holdings of countries like China, Japan, Brazil, Switzerland [ Images ], Russia, France [ Images ] and Canada [ Images ] rose during October.

At the end of the month, India was the 18th largest holder of the US treasury bonds, while China was the largest foreign owner of these securities followed by Japan, Brazil, Taiwan, Switzerland, Russia, Luxembourg, Hong Kong, Belgium and the UK in the top 10.

Others with higher holding than India included Singapore, Ireland, Norway, France, Canada, Germany [ Images ] and Mexico, US Treasury data showed.

India's holding of treasury securities stood at $60.6 billion at the end of August and fell to $59.7 billion in September.

However, India's holding of the US government debt securities is still considerably higher than the year-ago level of $40.1 billion in October 2011.

The Indian holding of the treasury securities mostly comprises of the bonds held through the Reserve Bank. China held $1.16 trillion worth of treasury securities at the end of October, while Japan's was $1.13 trillion.

The countries whose holdings declined during the month included Taiwan, Luxembourg, Singapore, Ireland and the UK.

Overall, the foreign entities increased their holdings of long-term US securities in October with a net purchase of $28.4 billion.

Out of this, the net purchases by private foreign investors were $22.3 billion, and net purchases by foreign official institutions were $6.2 billion.

At the same time, US residents increased their holdings of long-term foreign securities, with net purchases of $27.1 billion, the Treasury said.

The overall foreign holding of the US treasury securities rose by about $6 billion to $5.48 trillion in October.