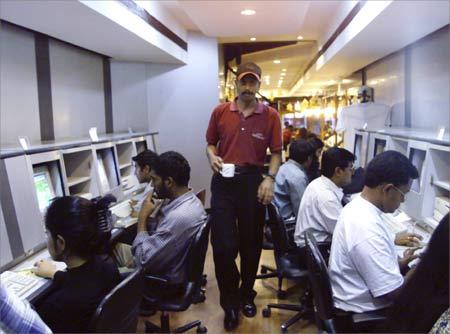 Services exports in September this year were worth $12.29 billion, marginally down from the previous month, according to the Reserve Bank data.
Services exports were worth at $12.31 billion in August. Imports of services moved up to $6.79 billion in September from $6.30 billion in the previous month.
The services sector contributes about 55 per cent to the country's gross domestic product.
During April-September period, services exports were worth $75.53 billion.
Total services imports stood at $40.29 billion during the first six months of the current financial year.
RBI releases the provisional aggregate monthly data on India's international trade in services with a lag of 45 days.