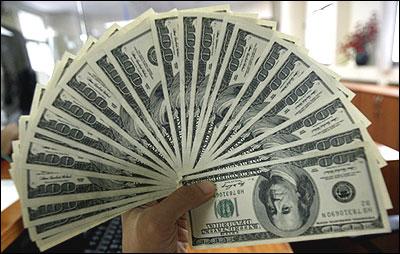 The foreign exchange reserves slipped by a hefty $1.59 billion to $294.99 billion on the back of heavy decline in gold reserves and the core currency assets, the Reserve Bank said on Friday.
The total reserves had gone up by $39.4 million to $296.58 billion in the previous reporting week.
Foreign currency assets, a major component of the forex reserves, were down by $951.7 million to $261.062 billion for the week ended January 4, the RBI said in its weekly statistical supplement.
After remaining unchanged for multiple weeks, gold reserves plummeted by $583.3 million to 27.22 billion, the apex bank said.
For the week under review, the special drawing rights (SDRs) were down by $34.7 million to $4.401 billion, while the country's reserve position with the IMF slipped by $18.2 million to $2.307 billion.