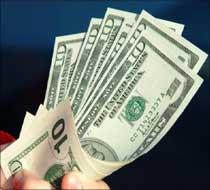 India's exports to Pakistan has improved to $1.64 billion during April-February 2012-13, Parliament was informed on Monday.

For the entire 2011-12 fiscal, the shipments to the neighbouring country had stood at $1.53 billion.

The country's imports from Pakistan too increased to $487.5 million during April-February 2012-13.

In 2011-12, the imports stood at USD 421.8 million, Commerce and Industry Minister Anand Sharma said in a written reply to the Lok Sabha.

The total bilateral trade during the 11-month period of the last fiscal aggregated at $2.12 billion.

It had stood at $1.95 billion in 2011-12, he said.

However, in 2010-11, the two-way trade was $2.37 billion.

Both the countries are in the process of
further strengthening their trade ties as Pakistan has already switched over from a positive list to an approach of selective negative list of imports.
In another reply, Sharma said that there have been reports of large consignments of sub-standard arecanut meant for tanning industry being imported through Kerala and Kolkata ports and being used by gutka units.
"Reports have been received about the import of arecanut as a vegetable tanning agent under duty exemption schemes.
After examining the matter, public notice...has been issued restricting import of duty free arecanut to the actual users," he said.
"Reports alleging illegal import of arecanut through Indo-Nepal border have also been received.
"This has been brought to the notice of the Department of Revenue for increased vigil and monitoring of compliance with rules of origin," he added.