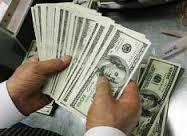 India's trade deficit widened in December on slowing export growth which could pose pressure on the country's fragile current account balance.

But imports continued to fall, driven by curbs on gold, the country's second most expensive overseas purchase after oil.

The trade deficit stood at $10.14 billion compared with $9.22 billion in November, a trade ministry official said on Friday.

Merchandise exports rose 3.49 percent year-on-year to $26.35 billion, slowing down from a 5.86
percent pace in November.
Imports fell 15.25 percent year-on-year to $36.49 billion led by a 68.83 percent year on year drop in gold and silver imports.
India's Finance Minister P. Chidambaram has said he expects a current account deficit of less than $50 billion, compared with earlier estimates of $70 billion in the fiscal year ending March.
The shortfall was a record $87.8 billion in the previous 12-month period which had precipitated a record fall in the value of the rupee against the dollar last summer.