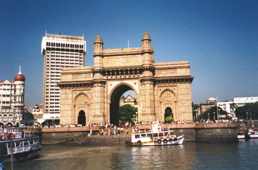 Indians have voted Mumbai as the world's second best city in the world after Singapore for doing business and for living purpose, according to a study by market research company Ipsos.

Singapore was voted as the world's best city followed by Mumbai, New York, London, and Abu Dhabi which makes to list of top five.

Commenting on the findings, Ipsos India Head Marketing Communication Biswarup Banerjee said, "Mumbai is the commercial and entertainment capital of India and it is also the most populous city in India.
"No wonder people across India who aspire to make it big have voted Mumbai, the city of dreams as the best place to do business and live in."

In terms of doing business, Indians perceive Mumbai as the best city followed by Singapore, Abu Dhabi, New York, London, Hong Kong, Beijing, Tokyo, Sydney and Paris as the top cities in the world.