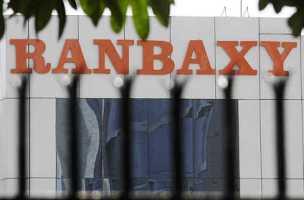 India's drugs regulator has sent samples of Ranbaxy-made ones for testing, to ensure the medicines sold by the company in this country are safe and efficacious.

The move comes in the wake of many facilities of Ranbaxy in India being barred by the US Food and Drugs Administration for supplying medicines to the US.

Ranbaxy, owned by Japanese drug giant Daiichi Sankyo, was undergoing a 'consent decree' bar from the FDA at its two key facilities in India, in Paonta Sahib and Dewas, for a long while; they have been under an FDA 'import alert' since 2008.

Its third and newly commissioned facility at Mohali also got an FDA import alert recently, for serious deviations from good manufacturing practices.

The US regulator has extended the ongoing consent decree to the Mohali facility, too. G N Singh, the Drugs Controller General of India, said Ranbaxy does not sell any medicines in India from the Mohali facility.

"We have inspected all the facilities of the company in India and have also collected some samples of drugs manufactured by it and sent these for testing," Singh said.

He said a final report was expected in a month.

The recent regulatory enforcements by the FDA on Indian drug manufacturing facilities -- including those of Ranbaxy, Wockhardt and RPG Life Sciences -- have raised concerns over the quality of what is made and and sold in India.

The DCGI, however, says all medicines available in India are scientifically evaluated and tested.

On the FDA highlighting violations in manufacturing norms, Singh argued that medicines available in India were evaluated on Indian standards, not of the US.