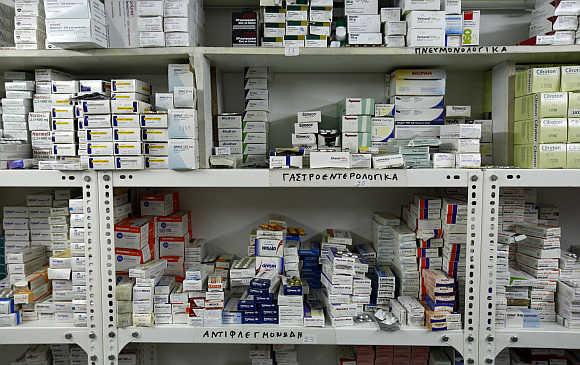 The research and development (R&D) spend of pharmaceutical companies have increased over the past few years, and according to a recent ICRA report, the trend is likely to continue.
The report says that pharma companies have increased their R&D budgets significantly over the past few years in view of their growing focus on regulated markets and complex molecules and therapy segments.
"In 2013-14, most of the leading pharma players spent anywhere between Rs 5-12 billion on R&D, which represented an increase both in absolute term as well as in proportion to net revenues (8-11 per cent of sales)," the report pointed out adding that ICRA expected the trend to continue.
Most of the leading companies are in the midst of expanding presence in complex therapy segments like injectables, inhalers, dermatology, controlled-release substances and even biosimilars and hence the expenditure on R&D is unlikely to decrease.
"Many of these segments entail higher R&D costs during the development stage owing to product complexities and need for clinical trials.
While R&D spending would continue to vary across companies, we expect significant rise in R&D budgets, especially for conducting clinical trials, they are likely to pursue joint ventures and alliances with the objective to share investments and securing technological capabilities," the report says.
Companies that are developing biosimilars (for regulated markets) or have portfolio of new chemical entities (NCEs) under development.
As these entities get closer to conducting clinical trials, they are likely to pursue joint ventures and alliances to share investments.
The report also adds that the Indian pharma industry continued to exhibit strong operating performance during 2013-14 in the US market as pharma companies continued to take advantage of patent expiration wave in the US.
Plus there was also a steady demand from emerging markets and favourable foreign exchange scenario.
With most of the leading players now generating a sizeable proportion of their revenues from international markets, especially US, the adverse impact of new pricing policy in India and evolving healthcare reforms in Europe didn't have much impact on the industry's aggregate performance, ICRA said.
"From profitability perspective, the trends were however somewhat mixed. While many of the companies witnessed improvement in EBITDA margins on back of their strong performance in the US and currency tailwinds, others saw contraction as the industry faced more headwinds during the year than previously," the report said.
These headwinds emanated largely owing to price cuts imposed on a wide range of essential drugs in India post the new drug pricing policy, steadily rising R&D costs owing to increasing focus on complex therapy areas and lack of approvals for new product launches for some of the entities in the US.
For some players, margin contraction was also caused by regulatory bans imposed by US FDA and associated remediation costs.
While all these challenges gained prominence during the year, the aggregate profitability of companies (within our sample) remained fairly stable.