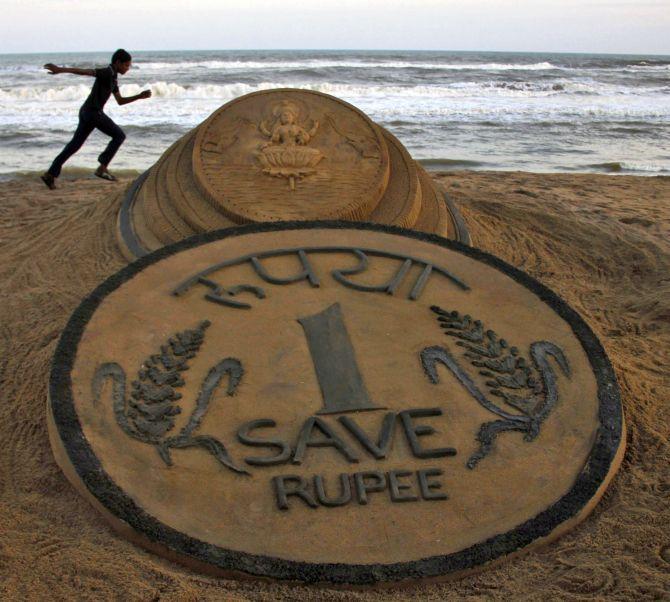 An industry survey has showed that economic growth for the current fiscal may slip to 4.8 per cent from 5 per cent estimated earlier.
"Industrial sector has remained weak for the current fiscal owing to persistent weak demand and lackadaisical investments," the Ficci survey said.
It also said factory output is estimated to grow by 1.5 per cent during the fiscal as against the previous projection of 1.7 per cent.
Results of Ficci's latest Economic Outlook Survey point towards continued signs of moderation in economic activity and the results "indicate GDP growth to slow down to 4.8 per cent in the current fiscal, which is marginally lower than the 5 per cent estimate put out in the last survey".
The growth rate in 2012-13 fiscal slipped to a decade low of 5 per cent. However, economists participating in the survey said the economy is likely to witness a growth of 5 per cent during the third quarter of the financial year. It had earlier projected this at 4.8 per cent.
In the RBI's monetary policy tomorrow, it expects that the key policy rates may be increased by 25 basis points to 8 per cent.
On inflation, it revised the projection upwards to 6.5 per cent for the fiscal due to rising food and fuel prices, from 6 per cent estimated earlier.
Further, it said the rupee value is expected to remain below 65 against US dollar till March-end.
"Even with the recent tapering announced by the US, the rupee value remained stable.With continuous equity inflows coming from the foreign institutional investors and build up of the foreign exchange reserves, the rupee value will remain stable," it said.
Ficci also asked the participating economists' to highlight the key reforms that need to be carried out to elevate the growth trajectory. A majority of the economists pointed towards the implementation of Goods and Services Tax (GST), reforms in fuel and gas pricing and a further push to banking reforms.