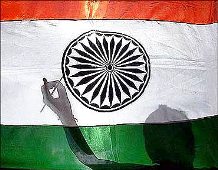 India will achieve its overall budgeted revenue target in the fiscal year to March, finance minister P Chidambaram told reporters on Wednesday.
India has in recent months stepped up enforcement of tax collections as it looks to raise revenue to help plug its widening fiscal deficit.
Asia's third-largest economy expects to mop up Rs 133 billion through direct taxes and Rs 47 billion through indirect taxes in 2013/14, the federal budget document shows.