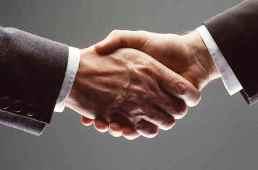 Trade between India [ Images ] and the UK has grown by almost 30 per cent in the last 12 months, and there are opportunities to do more and add greater value, Indian High Commissioner Jaimini Bhagwati has said.

"India-UK relations are close, whether in the area of people to people, governance or corporate affairs. There has been intense exchange at every level including visits of CEOs of companies," Bhagwati said at a reception he hosted for international media at the India House in London [ Images ] on Thursday night.

At present, 25 officers from various departments of the government of India are on a week-long programme at the School of Business at Cambridge.

In terms of trade, Bhagwati said, "It is growing at almost 30 per cent -- during the last 12 month. There is opportunity to do more and add little more value."

The bilateral trade crossed $16 billion last year.

Of the 1,200 Indian businesses in the EU, more than 700 are in the UK.