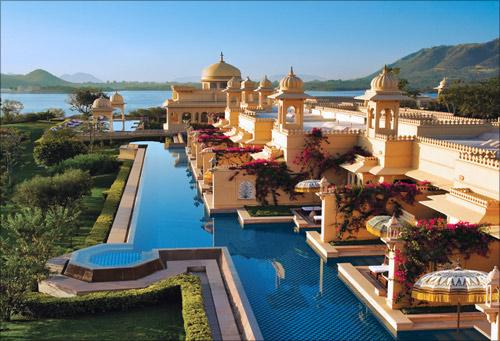 Nearly 52,000 new hotel rooms are expected to be added in India over the next five years on rising demand from travellers as global economic conditions improve, says a report.
"Hospitality sector will see a rise of over 65 per cent in total hotel inventory by 2017 as nearly 52,000 new hotel rooms are expected to come into existence," according to the property consultant Cushman & Wakefield.
"Despite a slowdown, the sector is expected to witness better demand in the coming years on account of improved global economic conditions," it added. Many hotel projects which were delayed in the last two years are expected to be completed.
"Even while India is considered to be an attractive market for both leisure and business travel, there are some inherent deficiencies due to which hospitality projects have hitherto taken long to come up including aspects like funding and regulatory issues," C&W Regional Director (South and South East Asia) Akshay Kulkarni said.
Despite a significant number of leisure travellers both international and domestic, hoteliers are seen to be concentrating on business destinations, specifically gateway markets of NCR, Mumbai and Bangalore, he said.
Delhi NCR is expected to contribute around one-third in the total expected hotel rooms supply in the period under consideration which is expected to see 17,000 keys, followed by Mumbai at 12,098 and Bangalore at 6,978 rooms.
NCR, Bangalore, Mumbai, Kolkata, Pune, Ahmedabad, Chennai, Hyderabad and Kolkata will witness almost 105 per cent increase in new rooms in the next 5 years from the current level of 3,638 to 3,813 rooms.
"The growth in Chennai and Pune is largely driven by the current paucity of branded hotels there," Kulkarni said.