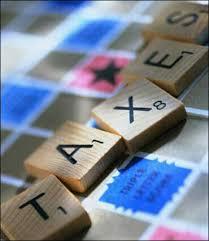 Amid foreign investors raising voices against retrospective tax legislation, the US-India Business Council on Wednesday expressed hope that India would look at the matter 'with an open mind'.

"I am just reading the newspapers and a lot of them are talking about improving the ease of doing business in India.

"I think that is the right kind of tonality. . .I am certain that they (India) are approaching with an open mind," US-India Business Council chairman Ajay Banga said.

He was replying to a question related to concerns being raised by investors on retrospective taxation.

Amendment to the Income Tax Act with retrospective effect made by the United Progressive Alliance government in 2012 to protect revenue had evoked sharp reactions from domestic as well as global investors.

Banga said that the government in India
is new and one should give more time to them to fix their priorities.
Further, he said that business communities in India and the US want predictability and a level playing field on both the sides in order to strengthen economic ties between the two countries.
After meeting Commerce and Industry Minister Nirmala Sitharaman, Banga said that India and the US operates well together on business fronts.
"It is always been the case that the business communities built the link between the two and what the business community is looking for on both the sides is predictability, consistency and a level playing field . . .," he said.
He was replying to a question on top priorities and main issues that should be discussed during the visit of Prime Minister Narendra Modi to the US.
Modi is expected to visit the US in September.
"It's very early . . . and all of us should give them some time to think their way through it and find ways to right answers," he added.