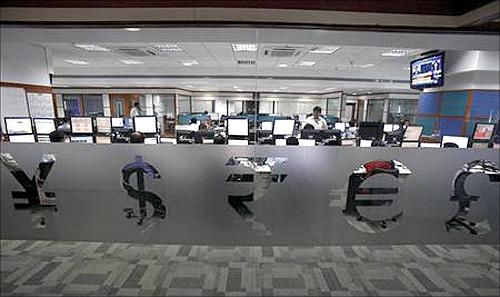 The Securities and Exchange Board of India (SEBI) slightly shortened the time period by which foreign investors must use up their government debt limits to ensure that all of the unused quotas are put on sale at each monthly auction.
Foreign investors will now have to use their debt quotas by the 17th of each month, instead of the 19th. The rule change would make the sale of these debt limits more efficient.
SEBI auctions these quotas each month on the 20th, but determines the amount of unutilised quotas available for sale as of the end of the day on the 18th.
According to the previous rule, this meant that unutilised debt quotas on the 19th could only be auctioned the following month. By pushing the deadline to use up the debt quotas till the 17th, SEBI will ensure that all unused bond limits are sold each month.
India allows foreign investors to buy domestic debt by selling them debt quotas, giving them the right to invest in debt up to the limit bought.
Reporting by Archana Narayanan; Editing by Prateek Chatterjee