India needs an additional Rs 200 billion (Rs 20,000 crore) to implement its proposed Food Security Bill, Food Minister K.V. Thomas told reporters on Thursday.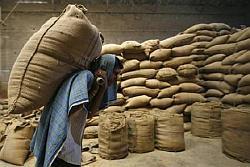 The current cost of the food subsidy is Rs 1 trillion (Rs 1 lakh crore), he added.

India is
drafting the bill, which when enacted would ensure subsidised grains to the poor. The bill was introduced in the lower house of parliament in 2011.