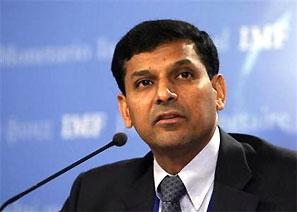 India must ensure that its moves to stabilise the rupee do not hurt growth too much, Chief Economic Adviser to the finance ministry Raghuram Rajan said on Monday, a day before the Reserve Bank of India meets to review its monetary policy.
Over the last two weeks, the RBI has lifted short-term rates to help support the currency, but that has made it harder for lenders to access funds.
The rupee strengthened to 58.69 to the dollar after the RBI first unveiled its measures on July 15, but has not closed below 59 since then and remains within sight of a record low of 61.21 hit earlier this month.