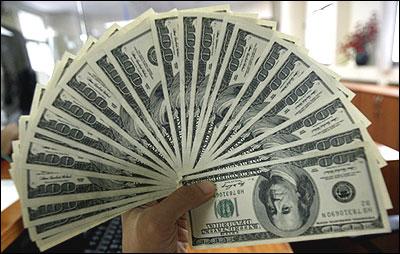 Overseas direct investment by Indian companies fell by over 53 per cent year-on-year to $1.16 billion in July 2014, as per RBI data.
Investment abroad by Indian firms were at $2.47 billion in July 2013. The Indian companies, however, invested a much higher $5.03 billion in overseas markets last month -- June 2014.
The investments were a mix of issuance of guarantees at $644.25 million, loan $290.34 million and equity at $220.82 million.
Reliance Industries, Glenmark Pharma, Ruchi Soya, Oil India, Aurobindo Pharma, Zee Entertainment, Tata Power were among the major investors.
Reliance Industries invested $75.6 million in a wholly- owned subsidiary (WOS) in the Netherlands, Ruchi Soya Industries $49.5 million in a WOS in Singapore, Zee
Entertainment $44.4 million in a WOS in Mauritius, and Aurobindo Pharma made commitment of $42.60 million in its WOS in the Netherlands.
Glenmark Pharma invested a total of $50.75 million in different tranches in a total of six entities--both joint ventures and wholly owned units--located in Kenya, Mexico, South Africa, Thailand and Venezuela.
Oil India made an investment of $35.01 million in a WOS in the Netherlands, VVF Limited $22.63 million in a joint venture (JV) in Indonesia, Tata Power $12.6 million in its Singapore based WOS and Sheetal Manufacturing invested $9.76 million in a JV in Belgium.