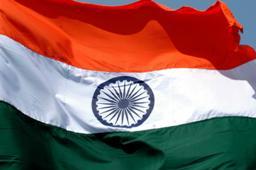 Fall in inflation rate to over 3- year low, India Inc on Tuesday stepped-up the demand for cut in interest rates by the Reserve Bank to boost industrial production and revive the country's economic growth.

"The softening in inflation should give more space to RBI to consider further rate cuts.

"This is important given the fact that the lending rates have not really come down despite a 1.25 per cent cut in repo rate between April 2012 and May 2013," Ficci President Naina Lal Kidwai said.

Assocham Secretary General D S Rawat said: "The need of the hour is to boost investor sentiments.

"The policy makers have to ensure that the cost of finance to the end-user becomes competitive."

In order to boost growth amid some softening of inflation, RBI earlier this month cut the key interest rate by 0.25 per cent.

It is scheduled to announce its mid-quarter policy review on June 17.

Softening food prices pulled down inflation to over three year-low of 4.89
per cent in April, giving the Reserve Bank of India space to further ease interest rates.
Declining for the third straight month, inflation has returned to the comfort zone of the Reserve Bank for the first time since November 2009, when it was 4.78 per cent.
Federation of Indian Export Organisations said: "The RBI should revisit interest rate regime as high interest rate is affecting manufacturing and exports.
"The effect of the same is seen in depressed Index of Industrial Production numbers and moderate export growth."
Ficci said meanwhile that the industrial output data released for March came with a silver lining signalling a hope of revival in growth.
The Index of Industrial Production recorded a growth of 2.5 per cent in March 2013 as against 0.6 per cent growth in February 2013.
"The current uptick in industrial production numbers combined with decline in inflation numbers augurs well for the economy.
"However, it still cannot be concluded that the growth is back on a sustained basis. So, we will have to strive harder to keep up this momentum," Kidwai said.