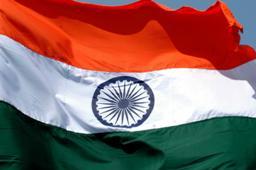 The slowdown clouds are still hovering, as reflected in slowing sales growth.

But India Inc can still take heart from its September quarter performance.

Net profit has gone up 32 per cent, compared to the year-ago period.

The best part of the turnaround story is that operating profit has grown 19.4 per cent, the first double-digit year-on-year increase in five quarters.

This is higher than the 14.4 per cent sales growth, which is the lowest in five quarters.

As many as 124 companies posted a profit of Rs 1,832 crore (Rs 18.32 billion) against the earlier loss of Rs 2,660 crore (Rs 26.6 billion) and 197 firms narrowed their combined losses to Rs 1,928 crore (Rs 19.28 billion) from Rs 2,742 crore (Rs 27.42 billion).

This is based on an analysis of 1,071 companies (excluding banks and financial services companies) that have declared their results so far.

Even after adjusting for exceptional and one-time items, the net profit is up 20.6 per cent — the highest year-on-year growth in five quarters.

Two factors have contributed to the turnaround: cost efficiencies through better expenditure management and slower growth in interest cost.

Total expenditure rose 13.5 per cent compared to 20-30 per cent in the past few quarters. This improved operating profit margins by almost 100 basis points to 15.84 per cent year-on-year.

Interest costs, growing at 40-60 per cent year-on-year for the past four quarters, rose just seven per cent in the quarter.

Notably, on an absolute basis, the interest burden of all companies has declined by 11 per cent to Rs 14,103 crore, compared to the June quarter.

"The
decline in growth rate of sales could be attributed to the low industrial production numbers, with slack conditions in the economy, while the impact of interest costs was subdued due to lower credit growth and relatively unchanged interest rates," according to rating agency CARE.
With rate cuts expected and companies looking to raise funds through the equity route (thanks to improved market sentiment), the pressure on interest outgo should hopefully subside.
The gains would have been larger but for raw material costs.
Though commodity prices have been easing of late, reflected in the fall in raw material to sales ratio to 44.64 per cent in the September quarter from 44.77 per cent in the June quarter, the same is still higher on a year-on-year basis.
The growth in raw material expenses, which account for over 50 per cent of total expenditure, was significantly higher (20-31 per cent) than sales growth a few quarters ago, leading to cost pressures for companies.
But the same has slowed down, in line with sales growth, in the last two quarters.
Similar is the case with power and fuel costs.
While the rupee's appreciation in this quarter has helped indirectly, analysts say gains from benign raw material costs should reflect in the coming quarters.
Of the 1,071 companies, as many as 108 have made cumulative net forex gains of Rs 566 crore, against a net loss of Rs 2,913 crore (Rs 29.13 billion) in the year-ago quarter, helped by 6.4 per cent rupee appreciation.
Though forex gains have played a role in boosting profits, even if one excludes other income (foreign exchange gain is a part of other income), India Inc's net profit growth is still healthy at nearly 20.2 per cent.