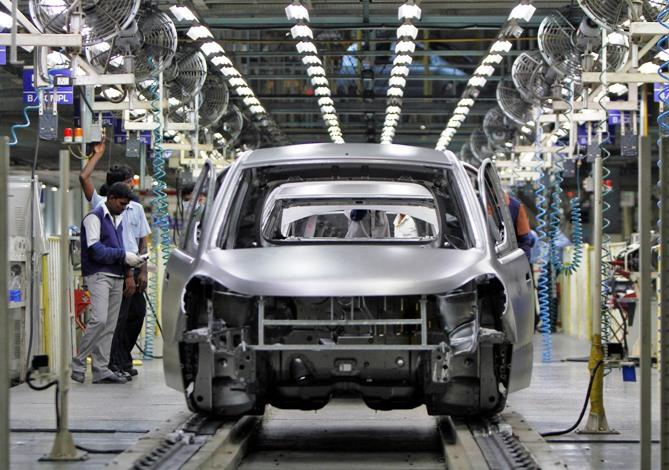 Cheering the rebound in India's economy which grew 5.7 per cent in the April-June quarter, highest in the past two-and-a-half years, India Inc on Friday said it expects the GDP to pick up further on the back of conducive investment policies and execution of reforms by government.
"It (the GDP) will only pick up further and the Indian economy is well poised to reach six per cent or may even cross the six per cent mark for the full financial year 2014-15," Assocham President Rana Kapoor said.
CII Director General Chandrajit Banerjee said going forward, the industry body expects that quick and pro-active government policies would act as a 'growth propeller', further strengthen business confidence and provide stimulus to growth.
However, he emphasised that in order to convert the first signs of revival into a full-fledged recovery, it is necessary that the government continues on its path of implementing the reforms agenda which would restart the investment cycle and revive demand in the economy.
India's Gross Domestic Product had expanded by 4.7 per cent in April-June quarter of the last fiscal ended March 31.
According to data released here today by the Central Statistics Office (CSO), manufacturing sector recorded a growth of 3.5 per cent in the first quarter of 2014-15 as against a contraction of 1.2 per cent in Q1, 2013-14.
The mining sector too grew by 2.1 per cent in April-June quarter compared a decline in production by 3.9 per cent the year-ago period.
The highest growth rate during Q1, 2014-15 was recorded by financial services sector at 10.4 per cent, followed by electricity gas and water supply at 10.2 per cent.
The previous high of GDP growth rate was recorded at 6 per cent in the October-December quarter of 2011-12. The economic growth in preceding quarter (January-March) was 4.6 per cent.