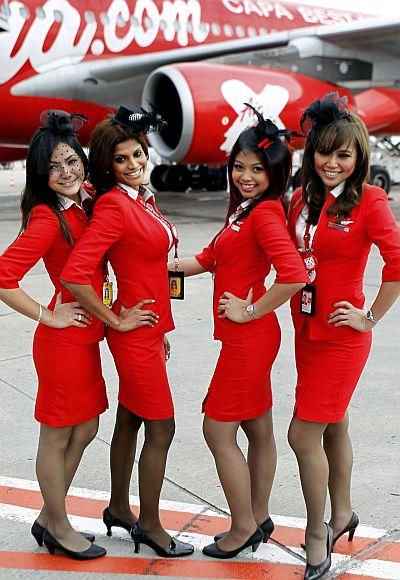 AirAsia Group Chief Executive officer Tony Fernandes on Thursday said considering the population and potential tourism market India has, the aviation industry in the country is very small.
"For the size of the population and for the size of the potential tourist market, the aviation industry is very small."
"There is huge scope for fourth airline, I would tell my competitors this is not about one airline or two airline or three airline- that all of us should work together in making it more affordable for Indians to fly, to help lot of Indians to fly overseas for business and also to bring people to this wonderful country," Fernandes told reporters.
Please click here for the Complete Coverage of Budget 2014 -15
Speaking at the press conference to celebrate the launch of AirAsia India that was attended by Ratan Tata and S Ramadorai (he said "for the size of Indian population it is very small." While Tata is the Chief Advisor to Airasia India, Ramadorai is the Chairman of the Board of the airline.
"Thanking the Centre for its help in launching AirAsia India, he said "obviously we want to reduce cost as much as possible and transfer that to growth; we hope that the government of India, and the state governments in the country will look at ATF, will look at developing low cost infrastructure going forward."
Breaking into Indian domestic aviation space, AirAsia India on June 12 had launched its operation with a flight from here to Goa in a foray that is expected to intensify the fare war among the no-frill airlines in the loss-hit sector.
The country's fourth budget carrier has also announced the addition of Kochi to its existing network from July 20.
Please click here for the Complete Coverage of Budget 2014 -15