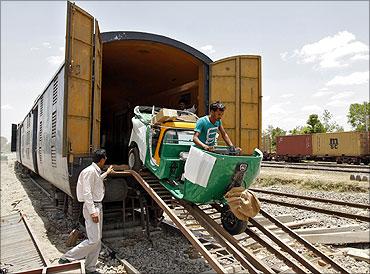 The year 2014 is likely to be a "slow recovery year" for India, with economic growth rising, inflation easing and currency and rates largely stable, Citigroup said.
The global financial services major also said that while the emergence of the Aam Aadmi Party may change the political landscape in India, the priority for the markets will be a single-party-led and stable alliance, with acceleration in economic policy making.
"India should start recovering in 2014 – slowly, but likely steadily," Citigroup said in a research note today. "We see growth up, inflation down, the currency and rates largely stable."
The economy may expand by 5.1 per cent in the second half of FY14, led by agriculture and exports, following four consecutive quarters of sub-5 per cent growth and a 4.6 per cent rate in the first half of FY14, Citigroup said.
Moreover, investments may also "surprise" in FY15. "While we expect improvement on the investment horizon, we recognise that it will be more evident post the general elections," according to the research note.
"Diminishing global tail risks" are also contributing to the recovery of the Indian economy. "As we head into 2014, the global story is a bit clearer. Taper has begun and, while our team expects it to conclude by September 2014, it expects US monetary policy to continue being highly accommodative," Citigroup said.
Global real GDP growth measured at market exchange rates is expected to rise to 3.1 per cent in 2014 from 2.4 per cent in 2013, Citigroup said. Citigroup maintained its estimate of a modest upturn in India's GDP growth from 4.8 per cent in FY14 to 5.6 per cent in FY15.
Wholesale and retail inflation are expected to head lower and average 6 per cent and 8.3 per cent, respectively, in FY15 compared with 6.5 per cent and 10 per cent in FY14.
The current account deficit may be contained at 2.3 per cent of GDP in FY14, according to Citigroup. Four domestic factors to "look out" for in 2014 are politics, inflation, the external sector rebalancing and investments.
The emergence of the Aam Aadmi Party (AAP) is likely to change the political landscape of India, it said.
"With the AAP now likely to contest the general elections, earlier political arithmetic on likely election outcomes would need to be re-visited," Citigroup said.