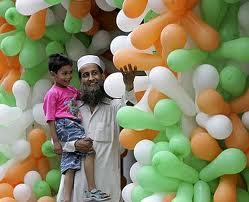 India, China and other major emerging economies are expected to see weak growth even as momentum remains stable in the developed world, Paris-based think tank OECD said on Tuesday.

Besides India and China, the Organisation for Economic Cooperation and Development has projected weak growth for Brazil and Russia as well.

The estimates are based on Composite Leading Indicators which are designed to anticipate turning points in economic activity.

"CLIs point to growth below trend in Brazil, China and India, and to growth losing momentum in Russia," the think tank said in a statement.

These indicators point to weakening growth in major emerging economies, it
added.
OECD is a grouping of mostly developed nations.
India's CLI stood at 97.7 in March, unchanged from the preceding month.
In January, it was at 97.8, compared to 97.9 recorded in December.
Last month, the Reserve Bank of India projected the an economic growth rate of less than 5 per cent for the last fiscal (2013-14).
Earlier this month, OECD had projected Indian economy to grow 4.9 per cent in 2014.
"For the OECD as a whole, and for the United States, Canada and Japan, CLIs point to stable growth momentum.
"The same is true for the United Kingdom," the grouping noted.
Meanwhile positive change in momentum is indicated for economies in the euro area.
"In Germany and France, CLIs point to stable growth momentum," it added.