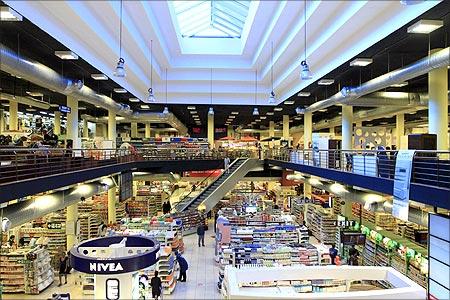 The consumer markets of India and China would together be worth $10 trillion by 2020, according to The $10 Trillion Prize, a book by Boston Consulting Group (BCG).

The book adds consumer spending in the two nations would triple by the end of the decade. BCG stated by 2020, Chinese consumers would spend $6.2 trillion annually on consumer goods, while Indian consumers would spend about $3.6 trillion.

It added new affluent groups and middle- and upper-class growth would catalyse the boom in the consumer market.
The book stated this year, the number of billionaires in China stood at 115, compared with just one in 2001, while the number of billionaires in India rose from four in 2001 to 55 in the same period.

The book, written by BCG consultants Michael J Silverstein, Abheek Singhi, Carol Liao and David Michael, also stated China already accounted for three of the world's top 10 companies, by market value.
In 2000, eight Chinese companies and one Indian company featured in the Fortune 500 list. By 2010, there were 46 Chinese companies and eight Indian companies in that list.

The book added by 2015, about one billion people in India would have cell phones and these would account for about $350 billion of payments and banking transactions - more than the current credit- and debit-card market in the country.
According to the BCG global consumer survey, 36 per cent of Chinese and 19 per cent of Indians expect a rise in their discretionary spending over next the 12 months.