The negotiations to conclude a services and investment deal under the free trade agr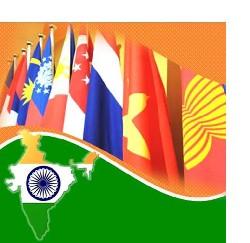 eement (FTA) between India and the Asean countries have hit stonewall.

According to a senior commerce department official, talks between India and the Association of South East Asian Nations (Asean) - the 10-country trading bloc - have hit a roadblock, with some of the advanced developing countries demanding greater flexibilities from India.

Under the services sector, India had been demanding greater opening in the Mode IV category to ensure that professionals like doctors, nurses, chefs, accountants get more  job opportunities in Brunei, Cambodia, Indonesia, Laos, Malaysia, Myanmar, the Philippines, Singapore, Thailand and Vietnam - that makes the Asean bloc.

"It is stuck as of now. On the one hand, countries such as Thailand, Indonesia and Philippines are not ready to give us anything. On the other, they want us to give them those flexibilities which we have offered to other countries with which we have negotiated bilateral trade agreements," a senior commerce department official said.

While India is ready to flex its muscles with countries like Laos and Cambodia, which are relatively poor, it is not going to "compromise with others", the official said.

The government had earlier indicated that the services and investment deal would be concluded by this year-end.

Vietnam, Thailand and the Philippines are especially concerned with India's expertise in various sectors such as telecom, IT, hospitality and healthcare among others with a qualified English-speaking
human resources pool. India is the 10th largest services exporter in the world, while Asean is a net importer.
India and the Asean countries had earlier decided to have a broad-based comprehensive economic partnership agreement (Cepa) encompassing trade in goods, services and investment.
The goods deal was agreed and signed last year. The agreement will allow doing away with at least 80 per cent import tariffs in a phased manner between 2013 and 2016. The tariffs on sensitive products will also be slashed by five per cent by 2016.
The deal will also help India in reducing its dependence on China as it will be able to access the vast and thriving markets of the 10 Asean countries.
Earlier this year, during the India-Asean summit in Hanoi, Prime Minister Manmohan Singh had announced visa-on-arrival facility for citizens of Cambodia, Vietnam, Philippines and Laos.
He had also emphasised the need to speed up the finalisation of a free trade agreement in services and investment between India and South East Asian nations.
Asean is India's fourth largest trading partner after EU, US and China with bilateral trade of more than $40 billion in 2009-10.