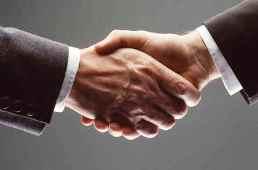 India and the 10-nation ASEAN on Thursday finalised a free trade agreement in services and investments, a key move aimed at strengthening economic engagement between the regions.

"It gives me great pleasure to see that our Commemorative Summit on Thursday coincides with the conclusion of negotiations for the FTA in Services and Investments.

"This represents a valuable milestone in our relationship. I am confident it will boost our economic ties in much the same way FTA in goods has done," Prime Minister Manmohan Singh said in New Delhi addressing the Summit.

After operationalising FTA in goods last year, both the sides were engaged in widening the base of the pact by including services and investments.

At present, trade between India the Association of South East Asian Nations stands at $80
billion.
Both the sides have aimed at increasing it to $100 billion by 2015.
Singh said that following the implementation of FTA in goods, trade grew by 41 per cent in 2011-12.
"Two-way flows in investments have also grown rapidly to reach $43 billion over the past decade.
"As ASEAN investments into India have multiplied, ASEAN countries too have emerged as major destinations for Indian companies.
"From energy resources to farm products, from materials to machinery, and from electronics to information technology, Indian and ASEAN companies are forging new partnerships of trade and investment," the Prime Minister said.
Besides FTA with ASEAN, India is negotiating similar market opening pacts with members of the grouping bilaterally.
India has already implemented FTA with Singapore and Malaysia and is negotiating with Indonesia and Thailand in this regard.