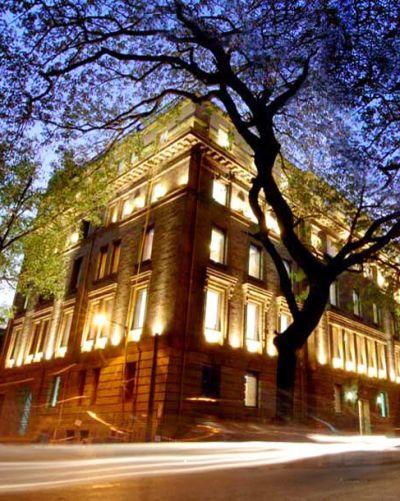 Tata Consultancy Services completed a decade of listing on the Indian bourses on Monday.
In 10 years, the company has created several milestones but, more important, also created multiple-fold wealth for investors.

The company got listed on August 25, 2004, at Rs 850 and its scrip touched Rs 2,521.15 on Monday.

A snapshot of milestones that made the company a truly global IT services firm.
Rs 100,000 invested in TCS on the listing date is today worth Rs 10,21,205, a return of 921 per cent
Revenue moved up from $2.2 bn in 2004-05 to $13.4 bn in 2013-14.

It crossed the $10-bn mark in 2011-12.
Its employee base moved up from 45,714 to 300,464 in a decade.
TCS has become a global firm; against employees from 52 nations in 2005, it has now employees from 118 nations.
Most important, it managed to grow its large accounts.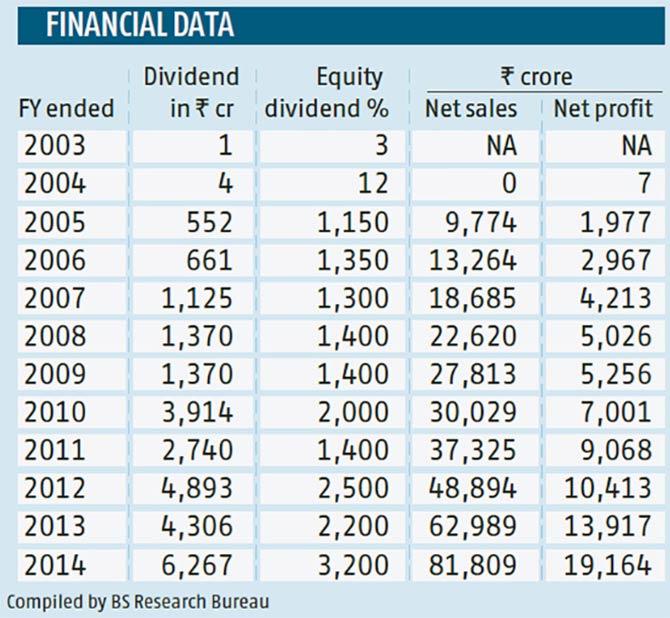 The number of $20-mn deals grew from 25 in 2005 to 62 in 2009 and 136 in 2014.

$50-mn clients grew to 53 in 2014 from just five in 2005.
The number of clients in $100-mn segment has grown from zero in 2005 to 24 in a decade.

Market cap has moved from $15.8 bn in 2004-05 to $70 bn in 2013-14 (as of March 31, 2014).