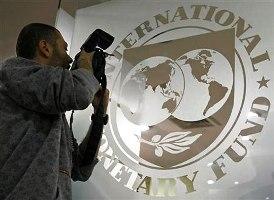 International Monetary Fund chief Christine Lagarde on Friday advised India to improve its business climate and remove a host of bottlenecks hampering investment.

"I think there is one word that applies to Indian economy, the real economy, it is bottlencek. . .there are bottlenecks in many corners. . .I would say addressing bottlenecks of Indian economy should be priority," IMF Managing Director Lagarde told NDTV in Davos.

She also said fighting corruption is important in all the countries where the menace exists.

Suggesting steps to boost the Indian economy, the IMF chief further said the government should focus on fiscal consolidation.

India has set up a Cabinet Committee on Infrastructure to fast track large projects and has also established a project monitoring group.

The government has initiated series of steps to contain the fiscal deficit at 4.8
per cent of the gross domestic product in the current fiscal.
The country's economic growth slowed to a decade low of 5 per cent in 2012-13.
As regards to inflation, Lagarde said it is a reality for India and hoped the steps being taken by the RBI under the new Governor Raghuram Rajan would help in improving the price situation.
". . .there is clearly a renewed monetary policy that is being designed and reframed. . .under the new authority of the central bank of India that should really address inflation. . .," the IMF chief said. She further said the RBI's proposal to target inflation is desirable as it has worked 'quite well' in many countries.
On how to deal with the impact of US Federal Reserve tapering, she said economic consolidation and steps 'to keep the money that flew to India in India' should be implemented.