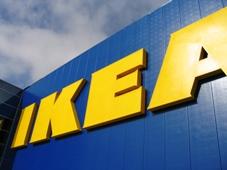 Securing the regulatory go-ahead from the government may not be the only challenge before Swedish furniture major IKEA in opening retail outlets under its globally recognised brand.

It is likely to face another hurdle, one related to the trademark of brand IKEA.

Three Indian companies registered with the Registrar of Companies use the same brand name.

IKEA Home Décor Private Limited, which manufactures and sells furniture in India, also has the trademark registration for the IKEA brand in India.

Though two other companies, Hyderabad-based IKEA Constructions Private Limited (incorporated in June 2005) and Chennai-based IKEA Furniture Private Limited (incorporated in June 1997) also use the IKEA brand, these companies are dormant, according to RoC data.

IKEA Group didn't respond to e-mail queries from Business Standard.

Lawyers privy to the issue said IKEA Group could approach Indian courts and seek an injunction on the operations of the Indian company, citing violation of copyright and trademark of the brand.

It could state the Indian firm was using the fame and goodwill of the global brand to sell its own goods, added a corporate lawyer, seeking anonymity.

"If the Indian company has trademark registration, the legal process would take longer time. But if the Indian entity has no trademark registration, the legal procedure would not take much time," the lawyer
said.
IKEA Home Décor Private Limited, registered with the Chandigarh RoC (registration No 033094) since July 2011, has the trademark registration for the brand IKEA, said its owner Gurinder Garg.
"We have no relationship and connection with the Swedish firm. We will definitely oppose their retail chains under the IKEA brand," he added.
In February 2012, IKEA Group has registered a company, IKEA Services India Private Limited, with RoC, Delhi.
It has also been operating IKEA Trading (India) Private Limited, registered with RoC Delhi, since June 1994.
Earlier, US-based daily deal site Groupon had faced a similar challenge during its foray into the Indian market.
A Bengaluru-based company, ValueNet Ecommerce, had been operating daily deal site
Groupon.in
, which also had the trademark registration.
However, the US company managed to get an ex-parte ad interim injunction from the Delhi High Court, which restrained the usage of the trademark Groupon or a variation of it.
But the defendant then initiated litigation against Groupon Inc in a district court in Bangalore, following which the Delhi High Court initiated mediation at the Delhi High Court Mediation and Conciliation Centre.
Though Groupon India, the Indian arm of the global group buying service, has been allowed to use the brand name, the case is still pending in the Delhi High Court and the next hearing is scheduled for January 21.