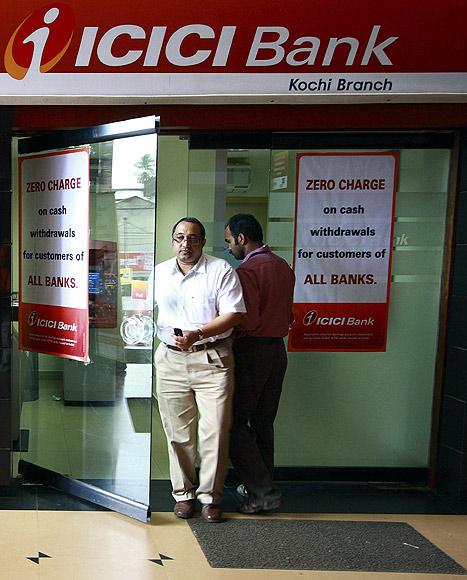 The country's largest private sector lender, ICICI Bank, on Thursday reported three per cent rise in its consolidated net profit at Rs 2,832 crore (Rs 28.32 billion).
On a standalone basis, the bank posted 17 per cent rise in net profit at Rs 2,655 crore (Rs 26.55 billion).
The Chanda Kochhar-led bank had reported a post tax net profit of Rs 2,274 crore (Rs 22.74 billion) in the corresponding period, it said in a statement.
During the reported quarter, the bank's total income increased to Rs 14,616 crore (Rs 146.16 billion) from Rs 12,904 crore (Rs 129.04 billion) in the year ago period.
Its operating profit was up 18 per cent to Rs 4,517 crore (Rs 45.17 billion) as against Rs 3,814 crore (Rs 38.14 billion) in the April-June period of last year.
The bank's total provisions were up 22.42 per cent to Rs 726 crore (Rs 7.26 billion) as against Rs 593 crore (Rs 5.93 billion) in the same period year ago.
The bank's shares were trading 0.31 per cent down at Rs 1,485 apiece during afternoon trade on the BSE.