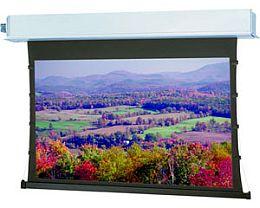 About 2.84 million cable television subscribers in Delhi, Mumbai and Kolkata, a third of those on the digital addressable system in these cities, might face a blackout from Thursday.

The Telecom Regulation Authority of India on June 25 said it was giving a 15-day final extension to Multi-System Operators for collecting and filing the Know Your Customer forms.

Failing which, signals to the homes of customers who hadn't given these in would be cut.

Trai says 76 per cent of subscriber forms have been collected in Delhi and nearly 70 per cent in Mumbai.

It wouldn't give details about Kolkata but MSOs say less than half has come of the total subscriber base .

This means 0.62 mn subscribers from a total of 2.6 m in Delhi, 0.72 mn of 2.4 mn in Mumbai and 1.5 mn cable TV subscribers of the total of three million in Kolkata will not get access to cable TV from Thursday.

The operators are crying foul as they feel the exercise has not been implemented properly.

Of the many reasons cited as impediments to the form collection process, the main one is unavailability in regional languages.

Roop Sharma, president, Cable Operators Federation of India, says: "The government is trying to be a 'hunterwala'
and is pressurising the local cable operators to submit the forms.
For an exercise so massive and with so many loopholes in the process, we need at least another six months."
However, DAS was implemented in these three cities nearly nine months ago, on October 31, 2012.
G S Kesarwani, deputy advisor, broadcasting & cable services division at Trai, says:
"Our focus for this drive was Delhi and we have received 76 per cent of the KYC forms.
"The MSOs have been mandated by Trai to stop the signals to subscribers whose forms are not with us.
"Once we get the forms from these subscribers, signals to their homes will be started."
However, broadcasters and distribution companies allege the local cable operators are purposely not giving the forms even after these have been signed by the subscribers because they do not want to share the revenue with MSOs and broadcasters.
"They are reluctant to share the money with the MSOs, so they are not reflecting the real numbers.
Without these, MSOs cannot know how many subscribers they have," says a senior executive of a broadcasting company.