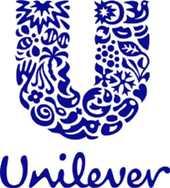 Shares of FMCG major Hindustan Unilever on Wednesday plunged over 7 per cent in early trade even as the company posted 15.59 per cent jump in net profit for the third quarter ended December 31, 2012.

Extending previous day's losses, shares of the company opened on a weak note and further dropped by 7.12 per cent to trade at Rs 447.25 on the Bombay Stock Exchange.

At the National Stock Exchange too, the scrip tanked 6.87 per cent to Rs 447.85.

The stock was the biggest loser among the blue-chip companies on both the key indices -- Sensex and Nifty during the morning trade.

"HUL has delivered a disappointing set of numbers for Q3 FY13, with the 5 per cent underlying volume growth for domestic consumer business being the lowest in last three years," said V Srinivasan, Research Analyst --
FMCG, Angel Broking.
Hindustan Unilever on Tuesday reported 15.59 per cent jump in net profit at Rs 871.36 crore (Rs 8.71 billion) for the third quarter ended December 31, 2012, on account of robust sales across various business verticals.
The company's board has approved a proposal to increase the royalty payment to 3.15 per cent to its parent firm Unilever Plc.
The amount, equivalent to 3.15 per cent of total turnover, would be paid for various provisions related to trademark licenses and technology, among others.
Dip in the stock was in contrast with a positive broader market, where the BSE benchmark Sensex was trading at 20,020.98, up 39.41 points at 1005 hours.