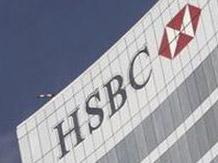 HSBC has stuck to its 'neutral' stance on the Indian markets, saying that the valuations still look high and foreign mutual funds are still 'very overweight' on Indian shares.

HSBC estimates MSCI India trades at 16.5 times 12-month forward earnings vs a long-term average of 15
times.
It called Indian shares the second most expensive in Asia ex-Japan after the Philippines.
"Is it time to overweight India? We don't think the time is right yet for us to change our neutral weighting," HSBC said.