Markets ended higher on Thursday supported by buying in oil marketing companies amid hopes of growth recovery in Asia's third-biggest economy after government partially deregulated diesel prices today.

State-owned Indian oil marketing companies can now raise diesel prices in line with increases in global crude oil prices, Oil Minister Veerappa Moily said on Thursday.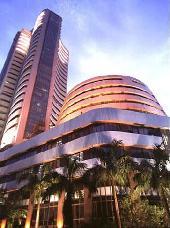 "The OMCs are losing close to Rs 9.5 per litre on diesel, and if permitted, the hike can be to the tune of Rs 2 – 3 a litre right now.," said Dayanand Mittal, an analyst at Ambit Capital.

The 30-share Sensex of the Bombay Stock Exchange rose 146.40  points and ended at 19,964.03 while the 50-share Nifty gained 37.35 points to end at 6,039.20.

Meanwhile, IT pack also notched up significant gains after slew of upbeat quarterly results by sector heavy-weights raised hopes of growth recovery in the beleaguered technology sector. HCL Technologies, Wipro gained 2-5% on BSE today.

In the results calendar, Hero MotoCorp is scheduled later today while HDFC Bank, ITC, Reliance Industries and Wipro on Jan 18.

Globally, Asian markets dropped ahead of key Chinese economic data including fourth-quarter GDP, December industrial output, retail sales and house price on Friday, which will offer clues on the health of Asia's biggest economy.

Hong Kong's Hang Seng declined 0.07% to 23,340, Taiwan's Weighted index fell 1% to 7,616,  Singapore's Straits Times was down 0.34% to 3,198  while China's Shanghai Composite declined 1% to 2,285 and Japan's Nikkei dropped 0.1% to 10,609.

European stocks traded on a mixed note. France's CAC gained 0.02% to 3,709, Germany's DAX dropped 0.15% to 7,679 while UK's FTSE fell 0.1% to 6,097.

Back home, oil &gas, real-estate, technology, IT, PSUs gained while capital goods, 
FMCG, banks, consumer durables and healthcare indexes dropped on BSE.
Among key Sensex stocks,  Cipla and SunPharma dropped 2% and 0.4%, Bajaj Auto & Hero MotoCorp fell 1%, ICICI Bank fell 1.4% , Hindalco was down 1% on BSE.
Among gainers,  ONGC and Bharti Airtel jumped 3.6% and 3.2% respectively, TCS, Infosys and Wipro were up 1-3%, Reliance Industries ended up 3%, ITC gained 0.5%, among autos, Tata Motors and Mahindra & Mahindra gained 2.6% and 0.3%, and SBI, HDFC Bank gained 2%  and 0.5% on BSE.
HCL Technologies, country's fourth-biggest software exporter, rallied 5% to Rs 707 in after reporting a better-than-expected 9% quarter-on-quarter (qoq) growth in consolidated net profit to Rs 965 crore for the second quarter ended December 31, 2012 (Q2).
Revenue rose by 3% sequentially to Rs 6,274 crore during the recently concluded quarter.
The other notable movers includes,  Wipro gaining 3% ahead of its earnings for the third quarter ended December 2012 (Q3) which will be announced on Fri.
India's third-largest outsourcing company, on Tuesday said that its board will also consider the proposal for declaration of interim dividend for the financial year 2012-13.
Oil Marketing Companies (OMCs) rallied after Government partially deregulated diesel prices today.
India's three-biggest OMCs namely Bharat Petroleum Corporation, Hindustan Petroleum Corp and Indian Oil Corp gained between 2-4% on BSE.
Reliance Industries rose 3% on hopes of improved refining margins by the world's biggest refiner in the third quarter after surge in GRMs by the Essar Oil.
The broader markets ended flat with mid-caps gaining 0.2% while small-caps  ended tad down by 0.02% on BSE.
The market breadth was positive.
Out of 3,020 stocks traded, 968 stocks gained compared to 960 declines on BSE. Nearly 1,092 stocks remained unchanged.