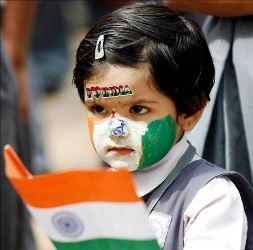 The Indian rupee recovered from lows to snap two sessions of losses on Tuesday on bunched up dollar sales related to foreign fund inflows, even as another economic indicator pointed to continued uncertainty over a revival.

Strong global liquidity has pushed Indian stocks to lifetime highs even as economic indicators continue to remain grim.

The rupee has been a major beneficiary of the stock market inflows.

Foreign funds have bought $16.5 billion worth of shares so far this year.

The buying has continued despite recent mixed economic data.

Indian services firms recovered slightly last month from the worst slump in over four years in September, but activity still shrank and a shortage of new orders means a rebound looks some way off, a survey showed on Tuesday.

The data comes on the heels of factory output shrinking for the third straight month.

"Despite the fall in stock markets, the rupee gained from a low of 61.95
as custodial banks sold on behalf of FIIs," said Anil Kumar Bhansali, vice president at Meclai Financial.
"A near term range of 61.30 to 62.30 could be possibly a good bet for the rupee till the oil demand hits the market," he said.
The partially convertible rupee closed at 61.625/635 per dollar compared with 61.74/75 on Friday. Local stocks ended 1.25 percent down.
Dealers cited some bunched up inflows from foreign banks as local markets were closed on Monday for a public holiday.
Inflows from a foreign telecom company was also cited as helping the rupee, dealers said.
In the offshore non-deliverable forwards, the one-month contract was at 62.21, while the three-month was at 63.21.

FACTORS TO WATCH
Euro vulnerable before ECB, hits near 4-week low vs yen
Shares firm, euro dips on confidence in ECB move
Foreign institutional investor flows
For data on currency futures