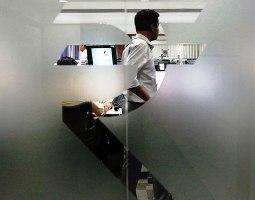 The rupee continued to rule firm for the third consecutive day today by gaining another 11 paise to 61.64 per dollar on persistent selling of the US currency by banks and exporters in view of strong foreign capital inflows.

Weakness of dollar in the overseas market also boosted the rupee value, a forex dealer said.

The Indian unit resumed higher at 61.64 per dollar as against the last closing level of 61.75 at the Interbank Foreign Exchange market.

It firmed up further to 61.59 before quoting at the same opening level of 61.64 per dollar at 1045 hours.

The domestic currency hovered in a range of 61.59-61.70 per dollar during the late morning deals.

Banks and exporters preferred to reduce their dollar position on the back of strong capital inflows from foreign funds coupled with lower dollar in the global market.

In New York market, the dollar fell to its lowest level against the euro in more than a month yesterday after European Central Bank President Mario Draghi signalled that the bank doesn't have any immediate plans to ease policy further.