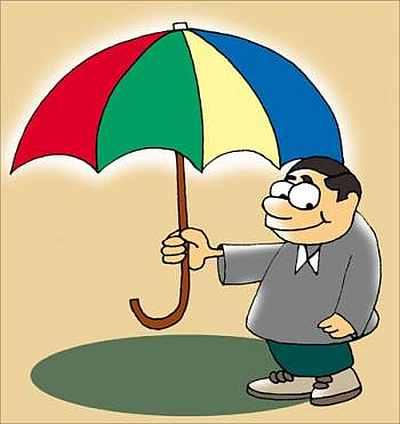 Sandeep Patel, chief executive and managing director of Cigna TTK Health Insurance, says ProHealth, a product launched by the company recently, saw an equal number of individual and family floater plans being sold. However, he expects retail customers to be more inclined towards family floater plans in the days to come.
This is because when looking for a family health cover, floater policies turn out to be cheaper than individual policies for each family member. Also, families get a higher sum assured with a floater plan.

Experts say policy premia of public sector companies have increased 14 per cent in 2013, compared to 2012. Private sector companies have accounted for a higher premium in the more-than-45 age bracket, up 10-12 per cent. For individuals, health insurance costs are expected to rise 15-20 per cent; for public sector companies, the projected increase is 25-30 per cent.

Sanjay Datta, head (underwriting and claims), ICICI Lombard General Insurance, says, "We are seeing higher demand for family floaters over individual health insurance plans, as policyholders feel they can have a higher cover (sum assured) for a lower cost or premium."
In FY13, sales of family floater plans grew 6.4 per cent year-on-year for ICICI Lombard, while those of individual plans fell 15 per cent.

How should one decide if one should buy a family floater or an individual plan for his/her family?

Datta advises family floater plans, as this helps one get a higher cover for a lower cost. In this case, a family means husband, wife and child(ren); usually, parents and/or siblings aren't covered. Under family floaters, very few companies offer cover for parents. These include like Oriental India Insurance and Max Bupa Health Insurance.

Family floaters are priced according to the age of the eldest family member. For a family with the eldest member aged 26-40, Bajaj Allianz's family floater costs Rs 10,773 and covers husband, wife and a child.

The highest insurance sum offered by family floater plans is Rs 10 lakh. However, if you want to increase the cover, top-ups for up to Rs 10 lakh are available in the case of companies such as Star Health and United India.

Families in which the eldest member is aged below 45 should opt for family floaters. Patel says family floaters might be more economical for nuclear families, assuming a sufficient overall sum insured is selected. But for extended families (if these have senior citizens), a combination of family floater and individual plans might be a better option.
"Therefore, it might make sense to cover the immediate family (husband, wife, kid(s) under floater plans and opt for individual plans for the elderly. However, this will vary case to case," he says.

Back-of-the-envelope calculations show a Rs 5-lakh policy for someone aged 60-65 costs Rs 20,561.
A family buying a floater plan for three young members and individual plans for two elderly members will have to pay Rs 51,895 a year. However, if a family buys individual plans for younger members, too, the total annual cost is Rs 53,288. Bajaj Allianz General Insurance for members aged between 26 and 40 years Rs 4,430 for a Rs 3 lakh policy and Rs 3,306 for anyone up to 25 years of age.
There is a tax advantage, as well.
According to Section 80D, the premium paid for medical insurance is deductible from your income up to Rs 15,000 a year. However, if you are a senior citizen (56 years and above), the limit increases up to Rs 20,000 a year.
Thus, you can deduct up to Rs 35,000 from your taxable income for the medical insurance premiums paid.