Expecting the slowdown to continue through the next year, the hotel sector is gearing up for tough times ahead. Hotel majors say the discount offers and freebies being offered this summer are merely ways to spur demand in a poor market. They add the environment might not change until the Lok Sabha elections next year.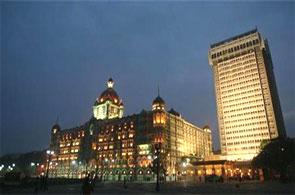 Speaking on the sidelines of the Hotel Association of India conclave on Thursday, experts indicated the Indian hospitality companies were too quick to push the panic button and cut rates, impacting the ability to do business.
Companies aren't expecting a turnaround in business, which saw a drop of seven per cent in the revenue per available room (RevPAR) and a marginal increase in occupancy. "Our strategy is to maintain market share, look at sub-segments carefully and not offer indiscriminate discounts," said Rajeev Kaul, president, Leela Hotels and Resorts.
With rising operating costs, it has become imperative for companies to manage costs. "To survive, we have to be nimble. The market is changing. We have fixed bases. The legacy of the hotel is difficult to change," said Raymond Bickson, managing director, Indian Hotels Company.
Industry experts feel the industry would continue to face challenges due to the demand-supply imbalance, as no major policy change is expected in the run-up to the elections next year. According to an HVS study, the growth in demand would slow this year, owing to additional supply in the market. "We are trying to control our costs, our overheads. So far, we have not reduced our staff-to-room ratio or room rates. These are trying times, not just for the hotel industry, but the overall economy," said Jyotsna Suri, chairperson, Lalit group.
According to the HVS study, by 2016-17, about 93,000 rooms would be added to the total inventory. The last five years had accounted for 60 per cent of the current supply and most hoteliers believe the supply would create demand. "We have to choose our locations carefully. Our RevPAR has increased 14 per cent in south Mumbai. To boost demand, we are also trying to have a good marketing mix," said Kapil Chopra, president, Oberoi Group. The luxury hotel chain has announced special offers such as a complimentary third-night stay with a booking for two nights, an additional room for two children and a complimentary third room with a booking for two rooms.