Happy hours, a discount concept popular across bars, restaurants and multiplexes, is now catching up in the health care sector, too.

Bangalore-headquartered Narayana Health recently started offering discounts on key services, including diagnostics, radiology, and consultancy, during off-peak hours. Leading hospital chains such as Apollo and Fortis might take similar steps to woo patients during hours when footfall is relatively low. The discounts could range between 30 and 75 per cent, depending on the services.

Bars and restaurants usually offer happy-hour discounts to get patrons between afternoon and early evening, when footfall is less.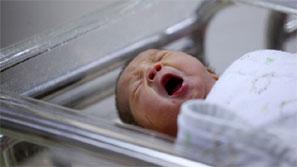 The idea is to spawn revenue by optimally utilising resources and equipment, which are otherwise on standby during late evening or at night. "We, in any case, keep our services open round-the-clock because of emergency or accident cases," an official of Narayana Health told Business Standard.
"Technicians and doctors are available during off-peak hours, and so we decided to provide services at a discounted rate to patients during the night."

The hospital offers many services at a discounted rate from 8 pm to 8 am.

Apollo Hospitals plans to start evening clinics with reduced prices by next month, said Raj Raina, general manager-marketing and strategy. These clinics would be operational late evening and would charge a lower consultation fee from patients, he said. "We are planning to offer discounts of around 30 per cent on consultation charges."

The clinics would initially offer primary consultations from general physicians, ear, nose and throat specialists, gynaecologists and paediatricians.

The concept of happy hours is relatively new in the health care sector. Many are sceptical about its success. PricewaterhouseCoopers' executive director, Leader-Healthcare Practice, Rana Mehta, said, "I am not sure if it will pick up as a trend because diagnostics and testing would require fasting etc and, therefore, people may not prefer the service at night."

However, health-care providers seem unperturbed. Some hospital chains are getting in to it by introducing discounted packages on specific occasions such as World Heart Day, Women's Day and Diabetes Day.
For example, Apollo and Fortis offer special packages on such occasions at discounted prices to attract traffic mainly for diagnostics, which sometimes lead to consultation.

Aditya Vij, chief executive-India, Fortis Healthcare, said: "Periodically, we have special offers for OPD (out-patient department) patients at our hospitals. These help bring in patients and expose them to the superior facilities. These also help build long-term loyalty."

Apollo, too, offers discounts ranging from 50-60 per cent on special occasions. "In healthcare, one cannot sell sickness but can promote preventive treatments. While it helps patients to avail preventive check-ups at lower price, it works well for the hospital in getting more patients," said Raina.

Services such as magnetic resonance imaging (MRI) and computed tomography (CT) scan are more popular during off-peak hours because these are expensive, said the Narayana Health official.

Experts said with the gap widening between demand and supply, there was space for such innovative strategies in the healthcare domain. "There is an urgent need to re-visit India's healthcare services domain with innovative strategies," said Rahul Kashyap, managing partner, StratSol Consultancy.

Discount bay

* Services on offer include diagnostics, radiology, and consultancy

* Discounts range from 30% to 75% depending on the service

* Idea is to generate revenue by using resources and equipment during off-peak hours

* Narayana Health offers services at a discounted rate from 8 pm to 8 am

* Apollo plans to open evening clinics to offer discounted consultancy from 6 pm

* Many hospital chains have started offering discounted packages on World Heart Day, Women's Day, Diabetes Day and such days

* More takers for expensive tests such as MRI and CT scan during off-peak hours